While browsing Etsy for interesting vintage toys (a girl has to stock up when her favourite partner is a Fisher Price enthusiast), I found
this
glorious battery-operated sewing machine. Isn't it perfect?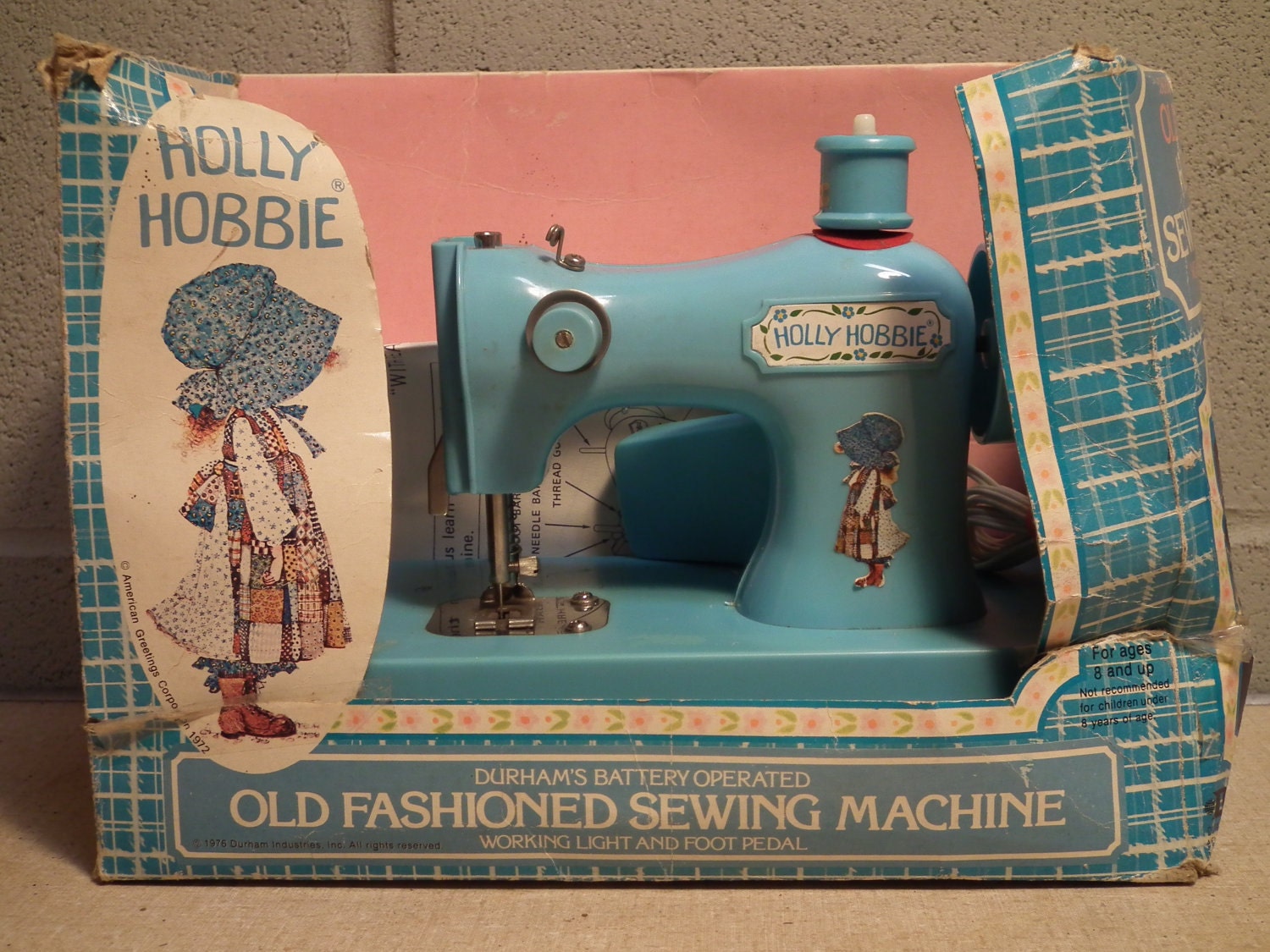 The real thing I loved about it immediately, though, was that it's a Holly Hobbie toy. Oh my gosh, I had just completely forgotten about Holly Hobbie. Of course, I had to google immediately. I discovered that the original Holly Hobbie ragdoll character, and various associated characters, were created by an artist whose name really is Holly Hobbie. She's still alive today and continues to create lovely characters. The Holly Hobbie character has been modernised and turned into a TV show, just like her studio-mate Strawberry Shortcake. Although I do kind of like the new characters, I'm a little sad that the original cuteness is all gone.
Original Holly Hobbie characters.
The new Holly Hobbie & Friends.